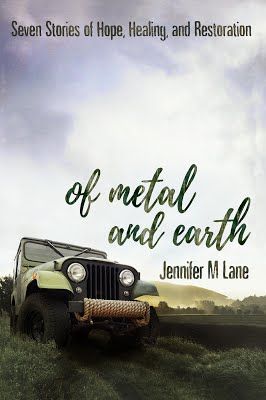 Date Published
: July 19, 2018
In 1964, a rural town is rocked to its core when only one young man returns from Vietnam. Emotionally scarred, James hides from their pity and only finds the determination to lift himself up when he realizes what remains to be lost. He buys a little green Jeep, like the one that gave him shelter in the war, and hopes it will lead to salvation again. But the fortune it brings tarnishes, and James is left to sacrifice the thing that gave him hope for the people who need him most.
Over the next thirty years, the Jeep changes hands, passing between friends, family, strangers, and lovers. A single mother who buys a car for her reckless son nearly destroys a friendship with a man who silently loved her for two decades. An insecure youth at the start of his career learns that the most important lessons are the ones you never set out to learn. A family torn apart by their differences finds that love can be the hardest road to take. And a city architect must choose between the easy way to restoration or a difficult path that could save far more than just a rusty old Jeep.
Fans of THIS IS US, MITCH ALBOM, and NICHOLAS SPARKS will enjoy this heart-warming tale of restoration and redemption, a must read book for anyone inspired by the resiliency of the human spirit.
**My Review**
My apologies for posting this late due to technical issues and a common cold of epic proportions.
Welcome to my stop on the book tour for the amazing novel, Of Metal and Earth, by Jennifer M. Lane. I don't recall the last time I struggled so much to write a review, but I am sitting here trying to find the words to convey what an absolutely incredible novel this is. I don't presume to think I can do it justice, but I will certainly try.
This novel begins in 1964 when James is returning to his small hometown from Vietnam. Broken and guilt-ridden of being the only one of his friends that made it back from the war, James attempts to rebuild his life and eventually buys a little green Jeep. This Jeep serves as a sign of hope and starting over and is loved and cared for by James for many years until, unfortunately, circumstances require that he sell it. Over the years James has to learn to work on and take care of his Jeep and started recording maintenance and important information in a notebook, even adding in some narratives and photos. When James sells the Jeep, he gives the new owner the notebook, complete with the original bill of sale and the pen James used to sign it, and asks that he also update the notebook and keep it with the Jeep. Thus begins a series of stories about the Jeep and its owners that is an honest, moving, and beautifully written novel about joy, regrets, losses, and finding hope again. 
I am typically a very fast reader and fly through books, but this one I read over several days. The writing was flawless and flowed well, so it wasn't a challenging read. I think I just wanted to take my time to really embrace the characters and the stories. The book is divided into parts or chapters each time the Jeep changed ownership and I found myself wanting to set the book down and think about each part I had just finished, before moving forward in time and meeting the next owner. 
Lane's characterization was outstanding, completely bringing to life each of the characters so that I felt as if I could see and hear them myself. From the beginning with James until the last story about Alex and Kate, each character and the challenge(s) in their life was unique, important, and involved some sort of change whether physically, emotionally, family-related, career-related, and so on. Even the Jeep seemed to have a life of its own, and like a person or a family, it went through ups and downs, was treated differently, and was loved differently depending on the owner. However, regardless of which owner it was, the Jeep served its purpose and impacted their lives.
Of Metal and Earth invoked emotions ranging from laughter, to tears, to frustration, to happiness. The stories of these characters and their Jeep will stay with me long after this and this is a novel that numerous people will be receiving from me as gifts this year. I can't think of a specific audience that would enjoy this novel, it is simply a must-read for everyone. I know without a doubt that all readers will identify with one or more of the characters, and as far as the other characters, there are wonderful lessons to be learned. Bravo to the wonderfully talented Jennifer M. Lane for creating such a touching novel that I will not ever forget. 
P.S. My hubby and I just bought a vintage camper that we are starting to restore/revamp and just as James did with his Jeep, we have already started assembling its original paperwork with our own notes, narratives, photos, and experiences. Thanks for putting the thought in my head!
*Many thanks to RABT and the author providing this review copy in exchange for my honest review!
About the Author
A Maryland native and Pennsylvanian at heart, Jennifer M. Lane is a resident of East Norriton, PA. She holds a bachelor's degree in philosophy from Barton College where she served as editor of the newspaper. She also holds a master's in liberal arts with a focus on museum studies from the University of Delaware, where she wrote her thesis on the material culture of roadside memorials. She once co-hosted a daily automotive blog and served as the president of a large car club. She enjoys coffee, whiskey, Earl Grey tea, and spending time with her partner Matthew and their own 1964 Jeep CJ-5.